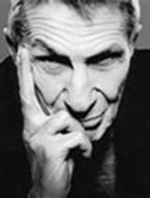 I found an article about things that most people can't do, no matter how hard they try. (
This is the article, if you're interested.
) I've heard these called Stupid Human Tricks, and I think it's because people look so stupid trying to do the things they can't. Those who can only look marginally stupid. Or really cool, in the case of my number one stupid human trick.
So here's my list of Stupid Tricks:
1. Raise one eyebrow. Only the left, but I'm darn good at it.
2. Licking my own elbow. I practically get a tongue cramp doing it, but I can do it.
3. Rolling my tongue. Much to my non-rolling husband's dismay.
4. Sneeze with my eyes open. I've only done it while driving and it's not pleasant.
5. Tickle myself. On occasion, only along my ribs. Very embarrassing if done in front of someone else.
6. Touch my elbow to my opposite shoulder.
7. While lying on my back, rest on my knees on my shoulders. I can actually put them on the bed beside me, under my arms.
8. Pat my head and rub my stomach at the same time. And the reverse, actually.
What's your stupid human trick?
- Liz